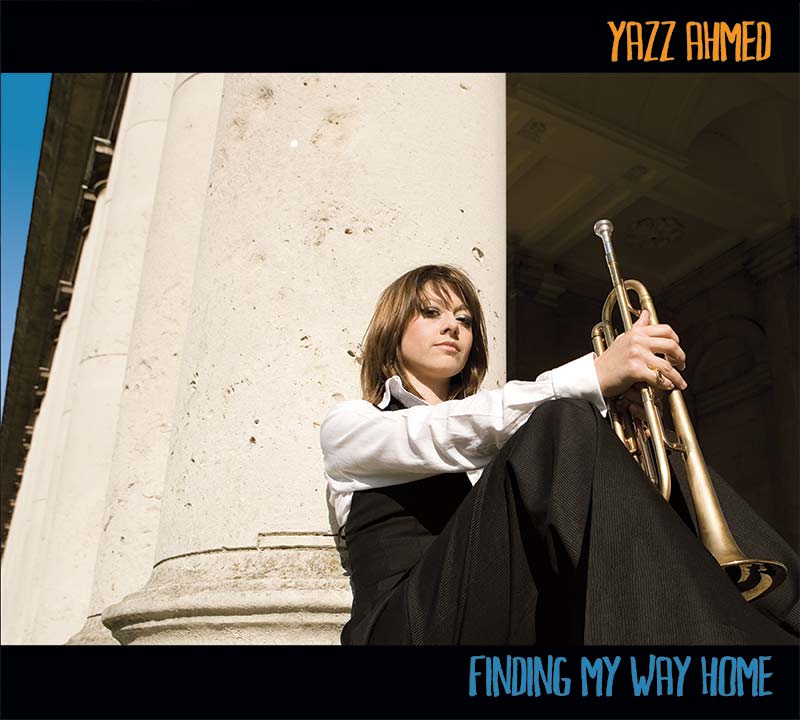 These intimate tracks, specially arranged for flugelhorn and bass guitar, recorded at the Cowshed in London, form the main body of the album. In addition to Yazz's Affirmation, Stan Sulzmann's Birthdays, Birthdays and the Miles Davis classic So What, the pair also recorded four spontaneous compositions, utilizing Arabic scales. These evocative and mysterious pieces, Embarkation, Al Muharraq, Birth of the Fool and Finding My Way Home, bind the album together but also become the vehicles for a musical journey of self-discovery.
Whist at the Guildhall School of Music and Drama, Yazz began writing for her first quintet. Two of her original compositions for this band, the poignant ballad, Conciliation and the Joe Henderson inspired Flip Flop, are performed here by Alam Nathoo tenor sax, John Bailey piano, Jay Darwish double bass and George Hart on drums.
Yazz also met Shabaka Hutchings while at the Guildhall. His bass clarinet playing is featured on Wah-Wah Sowahwah, the first of Yazz's Arabic flavoured compositions, inspired by the session with Janek. The other musicians on this track are Simon Hale, playing Fender Rhodes, cellist, Chris Fish, Corrina Silvester – an expert in North African and Arabic hand drumming – and bass guitarist, Laurence Cottle.
The album closes with Finding My Way Home, which draws elements from the various recordings together to frame the most expansive of the improvised duets. The arc of this title track is a miniature version of the whole album. From the opening notes of the lone trumpet, crying out in the wilderness, it conjures images of a vast desert landscape and takes the listener on a sensuous journey. The caravan finally comes to rest at an oasis of cool calmness with Noel Langley's orchestration, for the large ensemble, of Janek's improvised coda, taken from the very first recording day.
Working on Finding My Way Home has inspired Yazz to form two new ensembles to reflect these recordings and the new compositions that have blossomed from this album. Ahmed's new quintet had the pleasure of making their debut performance when opening the 2010 Brit Jazz Fest at Ronnie Scotts Jazz Club, London.
Subsequently the band received an array of positive reviews with Jazzwise Magazine highlighting Yazz's flugelhorn playing and tipping her as a star of the future. Gary Crosby OBE includes Finding My Way Home in his top five releases of 2011.